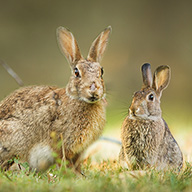 Environmental Law
Martin Pringle's environmental attorneys have vast experience identifying environmental issues in an effort to minimize future risks for our clients. We are proactive and poised to keep our clients alerted to any state or federal regulations that may affect their business.
Our environmental law practice began with environmental issues affecting the oil and gas industry and has expanded to include work for clients engaged in a broad range of manufacturing, agriculture, banking and other business pursuits.
For clients with an existing environmental problem, our environmental law attorneys have the experience and knowledge to recommend how to best move toward a reasonable, cost-effective solutions. Our lawyers have authored chapters in the Kansas Bar Association Environmental Law Handbook dealing with environmental issues affecting lenders and agriculture. We have also developed a national reputation in advising oil and gas companies on environmental compliance matters.
To learn more about Martin Pringle's environmental law practice area, please go here.
CONFIDENT is more than just a self-assured term for us.
At Martin Pringle, it's the straightforward and simplified process by which we approach legal matters.
Learn More