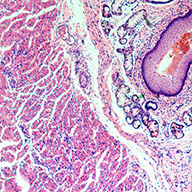 Workers' Compensation
Martin Pringle attorneys in Wichita and Overland Park, Kansas and Kansas City, Missouri take a proactive approach to workers' compensation claims and focus on developing aggressive and consistent strategies. We understand that injuries on the job can take a toll on employers and employees alike, and our attorneys are dedicated to helping our clients get everything sorted out as timely as possible.
Martin Pringle Law Firm represents employers, self-insured employers, third-party administrators, insurance companies and employees in connection with workers' compensation claims throughout Kansas and Missouri. Our diverse client base has given us the opportunity to handle matters in a variety of industries, which in turn has given us the experience to handle workers' compensation matters swiftly and aggressively to obtain the best positive outcomes.
At Martin Pringle, our lawyers maintain open lines of communication for a timely exchange of information and to build relationships with the clients we represent in workers' compensation cases.
In addition, our experienced Martin Pringle attorneys stay on top of issues that can affect employees, employers, and insurance companies as well as offer preventative counseling regarding various employment practices. To learn more about our workers' compensation practice area, please go here.
About Martin Pringle
Martin Pringle is located in Wichita and Overland Park, Kansas and Kansas City, Missouri. Over the years, the Martin Pringle team has grown to nearly 50 attorneys with expertise in a wide range of litigation and transactional practices, including workers' compensation. For more than 60 years, a wide variety of clients have found Martin Pringle to offer not only the expertise, but also the people, values and style of operation that gives them comfort and confidence.
CONFIDENT is more than just a self-assured term for us.
At Martin Pringle, it's the straightforward and simplified process by which we approach legal matters.
Learn More