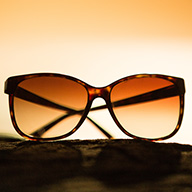 Immigration Law
Martin Pringle in Wichita and Overland Park, Kansas and Kansas City, Missouri help keep clients in compliance with immigration laws. Our immigration law practice was developed in response to requests from our business clients for assistance in obtaining proper immigration status for professionals and employees from abroad. Since undertaking this work, our firm has steadily grown in immigration law practice.
Because each immigration matter is unique, we take the time to determine the best approach to meet the desired result for each client. Our firm has the experience to obtain the necessary documentation for foreign job applicants, including non-immigrant visas and immigrant visas, as well as to counsel individuals through the process of obtaining American citizenship.
To learn more about our immigration law practice area, please go here.
About Martin Pringle
Martin Pringle is located in Wichita and Overland Park, Kansas and Kansas City, Missouri. Over the years, the Martin Pringle team has grown to more than 50 lawyers with expertise in a wide range of litigation and transactional practices, including immigration law. For more than 60 years, a wide variety of clients have found Martin Pringle to offer not only the expertise, but also the people, values and style of operation that gives them comfort and confidence.
CONFIDENT is more than just a self-assured term for us.
At Martin Pringle, it's the straightforward and simplified process by which we approach legal matters.
Learn More