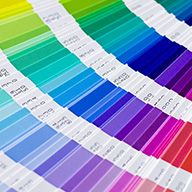 Appellate Practice
Martin Pringle is a thriving appellate practice in Wichita and Overland Park, Kansas and Kansas City, Missouri. Our appellate attorneys have successfully briefed and argued cases in state and federal appellate courts in Kansas, Missouri and other jurisdictions. We have a thorough understanding of the rules of appellate practice and procedures for effective legal advocacy and can guide you through the court of appeals.
We understand that in the court of appeals, the party who has prevailed in trial court typically has an advantage. Therefore, our appellate lawyers are often involved in the early stages of litigation, working with our trial lawyers. We can also pursue or defend an appeal after another law firm has handled the trial court or assist in litigation counsel to assess the practicalities of an appeal.
If you are looking for a Kansas attorney or Kansas appellate lawyer, don't hesitate to contact us. To learn more about our appellate practice area, please go here.
About Martin Pringle
Martin Pringle is located in Wichita and Overland Park, Kansas and Kansas City, Missouri. Over the years, the Martin Pringle team has grown to more than 50 lawyers with expertise in a wide range of litigation and transactional practices, including appellate practice. For more than 60 years, a wide variety of clients have found Martin Pringle to offer not only the expertise, but also the people, values and style of operation that gives them comfort and confidence. You can trust us to bring you success in appellate court.
CONFIDENT is more than just a self-assured term for us.
At Martin Pringle, it's the straightforward and simplified process by which we approach legal matters.
Learn More