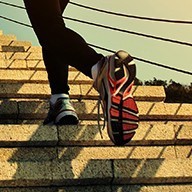 Divorce & Family Law
Martin Pringle's Divorce and Family Law Group can handle all aspects of divorce and family law matters, and our attorneys advocate strongly for our clients. We work to minimize conflict and resolve differences efficiently and economically.
Our Divorce and Family Law Group have expertise in the following areas of divorce law, including but not limited:
Legal Separation
Divorce
Divorce Modification
Child Custody
Parenting Plans
Child Support
Pre-Marital Agreements
Divorce Mediation
Paternity Actions
To learn more about Martin Pringle's Divorce and Family Law Group and divorce and family law practice area, please go here.
About Martin Pringle
Martin Pringle is located in Wichita and Overland Park, Kansas and Kansas City, Missouri. Over the years, the Martin Pringle team has grown to more than 50 lawyers with expertise in a wide range of litigation and transactional practices, including divorce and family law. For more than 60 years, a wide variety of clients have found Martin Pringle to offer not only the expertise, but also the people, values and style of operation that gives them comfort and confidence.
CONFIDENT is more than just a self-assured term for us.
At Martin Pringle, it's the straightforward and simplified process by which we approach legal matters.
Learn More