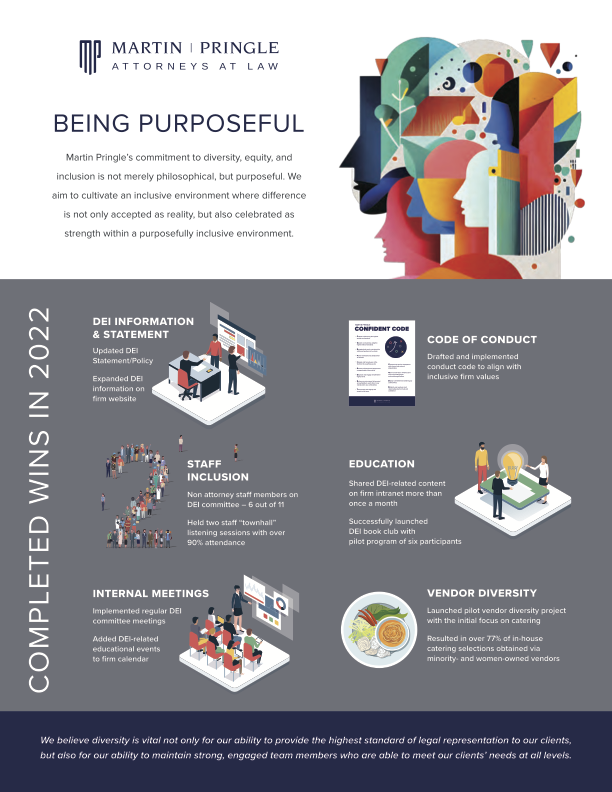 At Martin Pringle, we prioritize the enhancement of diversity, equity, and inclusion in order to provide the highest standard of legal representation for our clients and the best working environment for our employees.
Each year, we are intentional in our efforts to cultivate, encourage, and empower more diverse and inclusive spaces for our community.
Here's a snapshot of what we completed in 2022:
Drafted and implemented a conduct code to align with inclusive firm values.
Successfully launched a DEI book club.
Implemented regular DEI committee meetings.
Added DEI-related educational events to firm calendar.
Launched a vendor diversity project.
Held in-house DEI trainings on micro-aggressions.
Created connections with local partners and initiatives.
Implemented DEI-focused board service.
... and more.
Download our 2022 DEI Report to read our commitment to inclusion and see our 2022 wins.
Download PDF