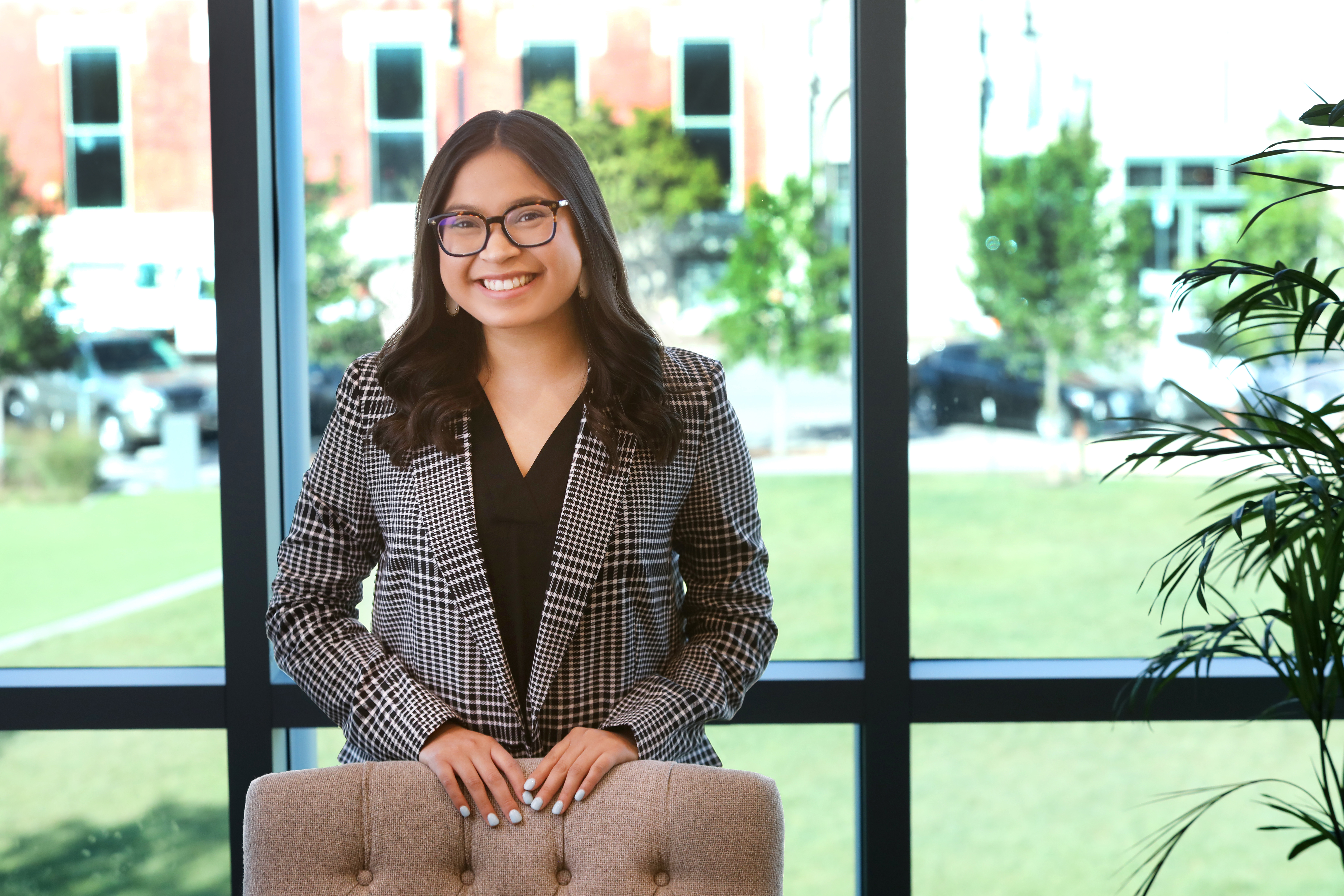 Congratulations to Martin Pringle Attorney, Marisol Garcia, on being recognized as a Young Professional in Legal Services by the Wichita Business Journal.
The WBJ's Young Professional series highlights up-and-coming professionals ages 25 - 40.
Marisol Garcia Q&A
What do you do in your role? I'm a litigation attorney who focuses my practice on commercial litigation matters including real estate, construction and oil & gas. Additionally, I work in the area of adoption, focusing on building forever families.
How did you get involved in the legal profession? I attended Northeast Magnet, an art, science and law magnet high school where I took classes on tort and negligence, argued cases in my school court room, and participated on the mock trial team. Outside of school, I was on the Wichita Youth Court, a participant in the Wichita Bar Association Summer Internship Program, as well as the WBA Grow Your Own Lawyer program, a program that I now co-chair, and was on the Mayor's Youth Council under Mayor Carl Brewer.
Who is a mentor who got you started and why are they important to you? I would say that my high school history in law teacher, Mrs. Whitt, encouraged me to look into the various programs I ended up participating in and suggested I apply to law school after graduation. I'm still in touch with her today and at her request go back to speak to NE Magnet high school students about my journey to becoming an attorney.
What's a recent challenge in the legal profession? As someone who graduated in the wake of Covid, young attorneys (all attorneys for that matter) have had to adapt to work in a technology-filled environment that has changed the way we recruit talent, do legal work, interact with each other and are trained.
Why will this be your profession long-term? I am staying in this profession because of my passion for community. My position affords me the time and resources to be able to give back to communities that are underrepresented in the legal field, to challenge our perception of what a lawyer traditionally looks like, and to engage in conversations that attract our youth to the legal profession.