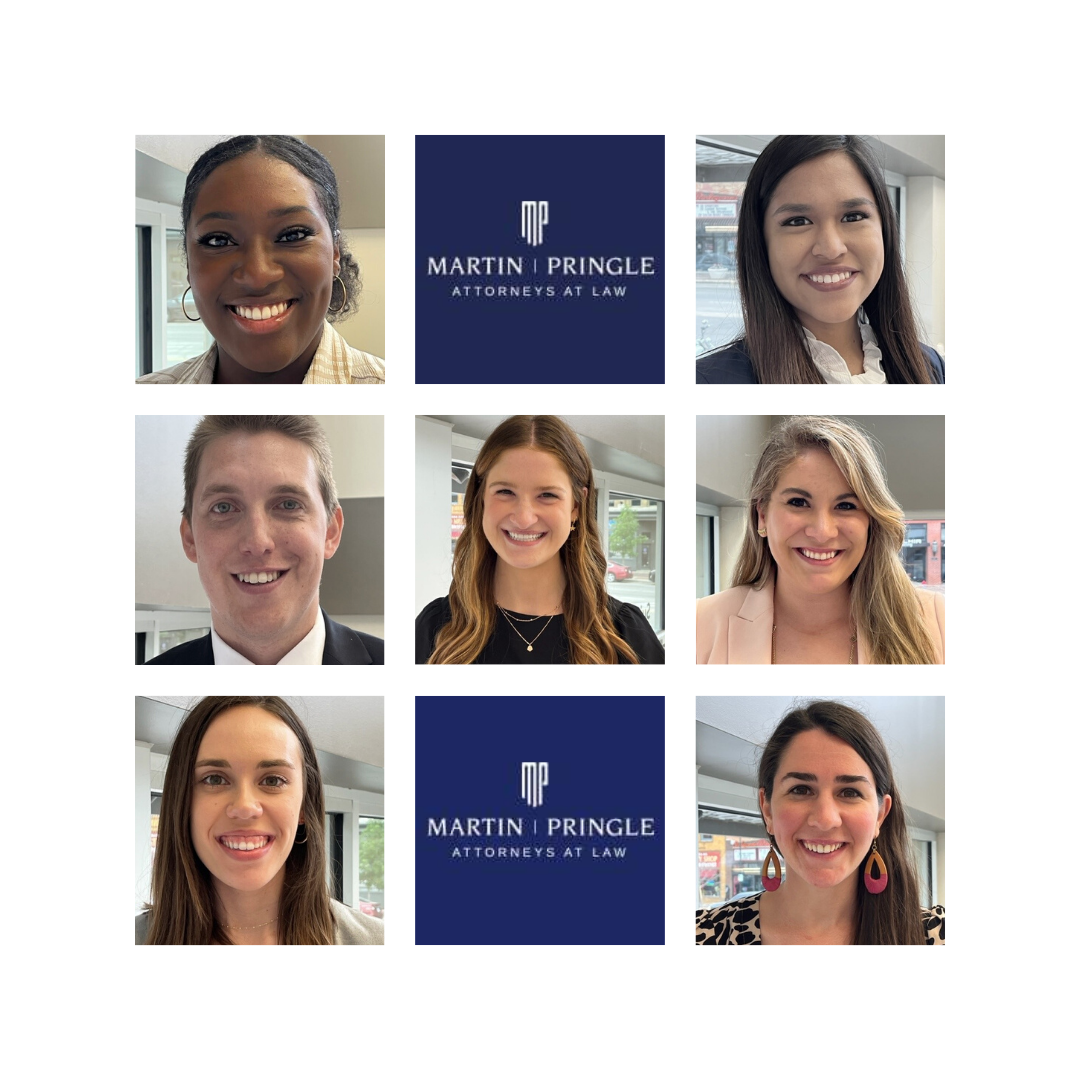 Martin Pringle welcomed seven summer associates to the firm for the summer of 2022 this week. After two years of atypical summer clerkships due to the COVID pandemic, our Wichita and Kansas City-area offices are excited to have talented law students joining us this year. Looking forward to getting to know them over the next few months!
In Wichita, Elisabeth Wilder (Washburn University School of Law) and Sarah Schmitz (University of Kansas School of Law) are returning to Martin Pringle for their second summers. They are joined by first-year students Gabby Altenor (Washburn), Olivia Schneider (KU), and Jared Lenz (KU).
In Overland Park/Kansas City, we are joined by Claudia Palacios Armstrong (University of Kansas School of Law) and Lexie Stull (University of Missouri - Kansas City), who both recently completed their first year of law school.