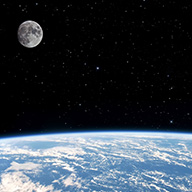 Banking & Financial Services
Martin Pringle's banking and financial services attorneys in Wichita and Overland Park, Kansas and Kansas City, Missouri represent local, regional and national banks and financial services businesses. Our banking attorneys are dedicated to assisting our clients with opportunities and solving problems in a timely manner.
Martin Pringle's bank attorneys have experience in the financial services industry. We can assist you in banking regulations, banking laws and regulations, commercial lending transactions, banking compliance matters, banking regulatory compliance, new banking regulations, operations issues, mergers and acquisitions, banking law, bank laws, bank regulations and much more. Our banking law firm also has experience in representative cases, including third-party opinion letters, loan documents, representation of banking groups and more.
If you are looking for a banking attorney, bank lawyer, bank regulators or someone to help with bank regulation or finance compliance, Martin Pringle can provide lawyers in Wichita, lawyers in Overland Park and attorneys in Kansas City. To learn more about our banking and financial services practice area, please go here.
About Martin Pringle
Martin Pringle is located in Wichita and Overland Park, Kansas and Kansas City, Missouri. Over the years, the Martin Pringle team has grown to more than 50 lawyers with expertise in a wide range of litigation and transactional practices, including banking and financial services. For more than 60 years, a wide variety of clients have found Martin Pringle to offer not only the expertise, but also the people, values and style of operation that gives them comfort and confidence. If you need assistance with banking regulations, bank compliance, banking laws or any other banking or financial service, our banking lawyers can help.
CONFIDENT is more than just a self-assured term for us.
At Martin Pringle, it's the straightforward and simplified process by which we approach legal matters.
Learn More