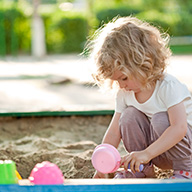 Condemnation
Martin Pringle attorneys in Wichita and Overland Park, Kansas and Kansas City, Missouri have the expertise to guide you effectively and efficiently through the condemnation process.
Whether your property is being condemned for the purposes of a pipeline, railroad or another public purpose, Martin Pringle can help. Our Kansas and Missouri attorneys can guide you efficiently and effectively through the condemnation process.
Martin Pringle attorneys have experience in all stages of the condemnation process, from reviewing and revising easements, negotiating for acquisitions of real property interests, filing and defending condemnation proceedings and appealing condemnation awards. Our attorneys in Wichita and Kansas City have experience representing condemnors and condemnees.
Our attorneys have represented clients in condemnation matters throughout Kansas and western Missouri in both state and federal courts, so we understand how to handle condemnation cases and maneuver through the condemnation process.
If you are looking for a condemnation attorney in Wichita or a condemnation lawyer in Kansas City, Martin Pringle has the people to help. To learn more about our condemnation practice area, please go here.
About Martin Pringle
Martin Pringle is located in Wichita and Overland Park, Kansas and Kansas City, Missouri. Over the years, the Martin Pringle team has grown to more than 50 lawyers with expertise in a wide range of litigation and transactional practices, including the condemnation process. For more than 60 years, a wide variety of clients have found Martin Pringle to offer not only the expertise, but also the people, values and style of operation that gives them comfort and confidence.
CONFIDENT is more than just a self-assured term for us.
At Martin Pringle, it's the straightforward and simplified process by which we approach legal matters.
Learn More