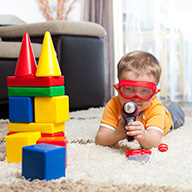 Entrepreneurial & Startup Law
Entrepreneurs, innovators and early stage businesses face a unique set of challenges. Martin Pringle's entrepreneurial and startup law group in Wichita and Overland Park, Kansas and Kansas City, Missouri understand those challenges and how to overcome them so your business can be the success you know it can be.
Our entrepreneurial and startup law attorneys leverage legal expertise to help you overcome your challenges on a fast-track, cost-effective basis. We have experience with business planning and financing, asset protection and exploitation, operations, tax planning and compliance as well as exit strategies.
To learn more about our entrepreneurial and startup law practice area, please go here.
About Martin Pringle
Martin Pringle is located in Wichita and Overland Park, Kansas and Kansas City, Missouri. Over the years, the Martin Pringle team has grown to more than 50 lawyers with expertise in a wide range of litigation and transactional practices, including entrepreneurial and startup law. For more than 60 years, a wide variety of clients have found Martin Pringle to offer not only the expertise, but also the people, values and style of operation that gives them comfort and confidence.
CONFIDENT is more than just a self-assured term for us.
At Martin Pringle, it's the straightforward and simplified process by which we approach legal matters.
Learn More