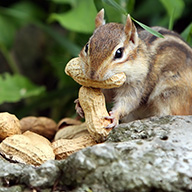 Restaurant Law
Martin Pringle Attorneys at Law in Wichita and Overland Park, Kansas and Kansas City, Missouri has decades of experience in restaurant and hospitality law. Whether you own or manage a franchise, local restaurant, or are a food or liquor wholesaler, our experienced attorneys will guide you through federal and state laws as well as local regulations.
Martin Pringle's restaurant and hospitality lawyers understand the ins-and-outs of the service industry and can assist in a variety of matters. We have experience in business entity selection, negotiating commercial leases, employment law, Americans with Disabilities Act (ADA) compliance, franchising and licensing, the purchase and sale of restaurants, restaurant risk management, workers' compensation and so much more.
Martin Pringle will guide you through a business start-up, obtaining permits, employment procedures and more to give your restaurant or bar the success it deserves. Out attorneys will handle the restaurant and hospitality legal matters, so you can get back to your guests.
If you own or manage a restaurant, bar, distillery or other food and beverage company and are looking for a hospitality or restaurant lawyer in Kansas or Missouri, don't hesitate to contact us. We'll connect you to an attorney with experience in whatever area is most relevant to you. To learn more about our restaurant law practice area, please go here.
About Martin Pringle
Martin Pringle is located in Wichita and Overland Park, Kansas and Kansas City, Missouri. We provide exceptional know-how to our clients, deliver progressive representation best suited for beneficial outcomes and look to create long-lasting partnerships. Our team includes more than 50 lawyers with a wide range of expertise, including restaurant and hospitality law.
CONFIDENT is more than just a self-assured term for us.
At Martin Pringle, it's the straightforward and simplified process by which we approach legal matters.
Learn More