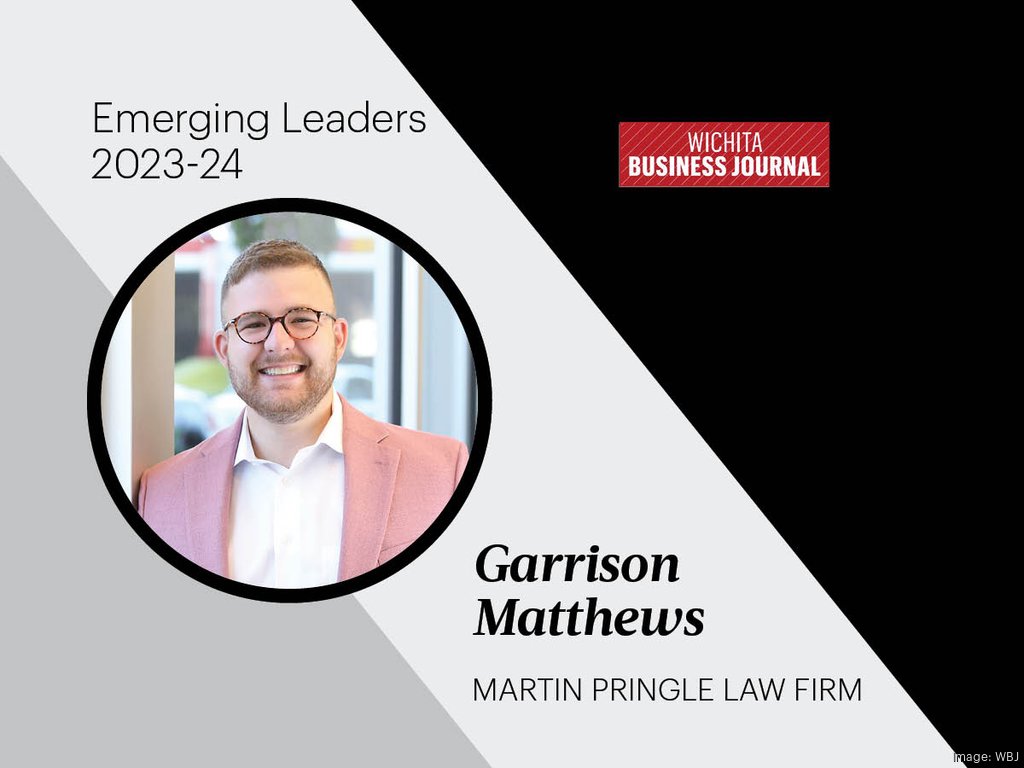 Congratulations to Martin Pringle Attorney, Garrison Matthews, on being chosen for the Wichita Business Journal 2023 - 2024 Emerging Leaders class.
This marks the 8th Emerging Leaders class for the Wichita Business Journal. Small groups participate in weekly roundtable discussions of current events, workplace issues and personal growth. The Emerging Leaders bring the topics themselves as a way of spurring discussion, and WBJ reporters write about what's said in the hour-long get together.
Emerging Leaders come from many of Wichita's top companies, large and small. Besides weekly discussions, they will also meet for panels and question-and-answer sessions with Wichita newsmakers, and they'll get together for networking mixers throughout the program.
Garrison grew up in his family's theatre business. He claims that theatrical talent "skips" a generation because he certainly did not inherit the performing gene. Instead he focused his time organizing the shop, preferring the order instead of the chaos of live theatre. That appreciation for structure drew Garrison to the law. He received his undergraduate degree from the University of Kansas and went on to complete his juris doctorate from the University of Kansas School of Law. While he didn't take to performing, growing up in the family business did lead Garrison to focus his practice on business law, startup and entrepreneurial law, real estate, estate planning and banking law.