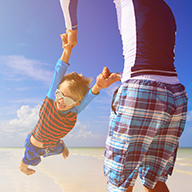 Aviation Law
Aviation law is a significant part of Martin Pringle's practice in Wichita and Overland Park, Kansas and Kansas City, Missouri. Martin Pringle has been involved in aviation accident litigation since 1971. We have developed and administered comprehensive aviation claims and aviation litigation management programs that serve as models for aviation law in the aircraft industry.
Over the last four decades, Martin Pringle has gained the expertise to advise and assist in aviation-related business matters, including aviation product liability issues, aviation regulatory and certification requirements, aviation risk management, aviation safety programs, aviation insurance issues and much more.
With this experience, Martin Pringle can provide Wichita aviation lawyers, Overland Park aviation attorneys and Kansas City aviation lawyers to assist with aircraft business matters, aircraft liability issues, aircraft insurance and much more.
Martin Pringle represents both large and small aviation-related businesses, and our aviation lawyers belong to the Defense Research Institute and other aviation organizations. They regularly are also presenters on aviation-related topics on regional, national and international levels.
If you are looking for a Kansas aviation lawyer, an aviation attorney in Missouri or a Kansas aviation attorney, don't hesitate to contact us. To learn more about our aviation law practice area, please go here.
About Martin Pringle
Martin Pringle is located in Wichita and Overland Park, Kansas and Kansas City, Missouri. Over the years, the Martin Pringle team has grown to more than 50 lawyers with expertise in a wide range of litigation and transactional practices, including aviation law, aviation legal matters and aircraft legal matters. For more than 60 years, a wide variety of clients have found Martin Pringle to offer not only the expertise, but also the people, values and style of operation that gives them comfort and confidence.
CONFIDENT is more than just a self-assured term for us.
At Martin Pringle, it's the straightforward and simplified process by which we approach legal matters.
Learn More