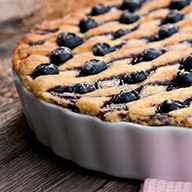 Bankruptcy
Martin Pringle has experienced bankruptcy attorneys in Wichita, Kansas, bankruptcy lawyers in Overland Park, Kansas and bankruptcy lawyers in Kansas City, Missouri. We regularly represent creditors, creditor's committees, trustees, buyers, sellers, shareholders and other parties involved in a wide variety of bankruptcy cases.
If you are searching for a bankruptcy attorney or bankruptcy lawyer in Wichita, a bankruptcy lawyer in Kansas City or a bankruptcy lawyer in Overland Park, Martin Pringle's bankruptcy attorneys offer uniquely structured services to assure the highest levels of accountability and cost-effectiveness in a variety of bankruptcy cases. In the area of creditor's rights, our firm has experience in stay relief, preference and fraudulent transfer actions, discharge litigation and much more. We also have experience representing commercial debtors in Chapter 11 bankruptcies. Martin Pringle's bankruptcy lawyers have handled complex cases including, but not limited to, the following:
vehicle dealership bankruptcy
motor freight line bankruptcy
agricultural operations bankruptcy
oil and gas production and transportation bankruptcy
landscaping company bankruptcy
construction company bankruptcy
marketing association bankruptcy
professional corporation bankruptcy
To learn more about our bankruptcy practice area, please go here.
Martin Pringle will handle each bankruptcy case with an eye toward a timely resolution provided by a team of bankruptcy lawyers whose abilities are strategically designed to maximize the client's benefits of the firm's experience in bankruptcy cases.
About Martin Pringle
Martin Pringle is located in Wichita and Overland Park, Kansas and Kansas City, Missouri. Over the years, the Martin Pringle team has grown to more than 50 lawyers with expertise in a wide range of litigation and transactional practices, including bankruptcy law. For more than 60 years, a wide variety of clients have found Martin Pringle to offer not only the expertise, but also the people, values and style of operation that gives them comfort and confidence. If you are in need of a Kansas bankruptcy lawyer, Missouri bankruptcy lawyer, creditor's rights attorney or need help with a bankruptcy case or bankruptcy court, don't hesitate to contact us.
CONFIDENT is more than just a self-assured term for us.
At Martin Pringle, it's the straightforward and simplified process by which we approach legal matters.
Learn More