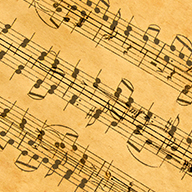 Products Liability
Martin Pringle's products liability defense practice in Wichita and Overland Park, Kansas and Kansas City, Missouri has long been its best known and most highly respected practice area. We can identify the strengths and weaknesses of potential claims and fine-tune the best defense for you.
Martin Pringle prides itself on skillfully defending clients and their products and doesn't hesitate to do so through trial and the appellate process when appropriate. Our product liability defense attorneys have aggressively defended cases for American and foreign manufacturers in all product areas, including but not limited to:
Aircraft
Industrial Machinery
Road Equipment
Tire and Automobiles
Medical Devices
Pharmaceuticals
Aviation Components
Health Care Products
To learn more about Martin Pringle's products liability practice area, please go here.
About Martin Pringle
Martin Pringle is located in Wichita and Overland Park, Kansas and Kansas City, Missouri. Over the years, the Martin Pringle team has grown to more than 50 lawyers with expertise in a wide range of litigation and transactional practices, including products liability. For more than 60 years, a wide variety of clients have found Martin Pringle to offer not only the expertise, but also the people, values and style of operation that gives them comfort and confidence.
CONFIDENT is more than just a self-assured term for us.
At Martin Pringle, it's the straightforward and simplified process by which we approach legal matters.
Learn More