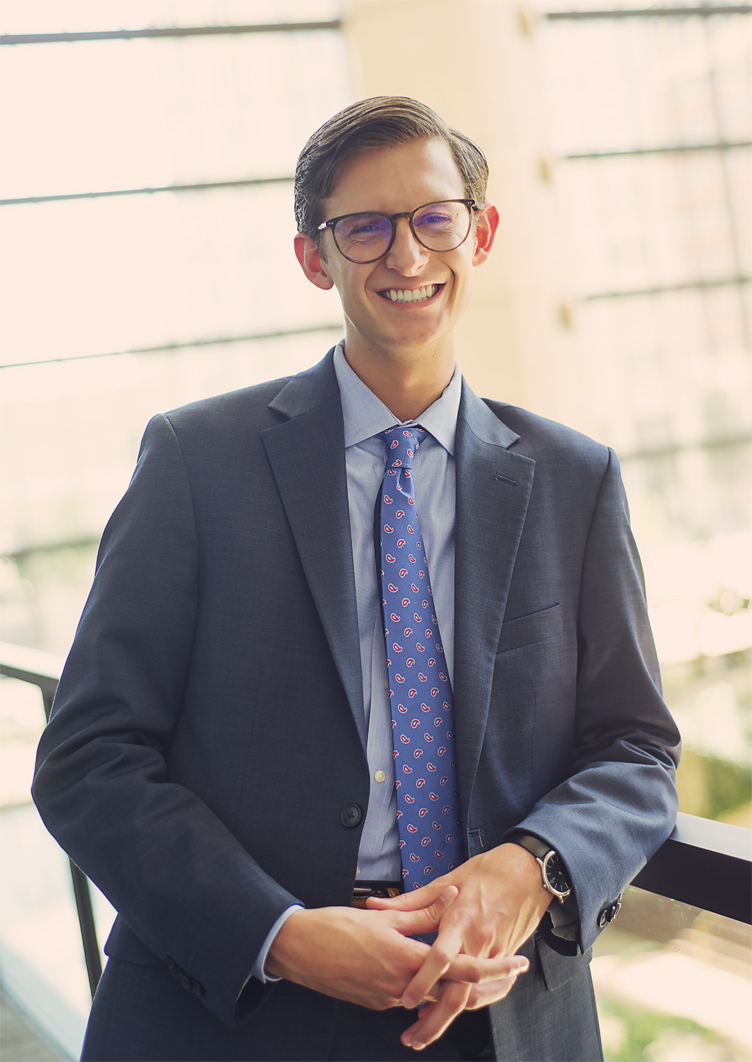 Congratulations to Martin Pringle Attorney, Quentin Aker, on being selected to serve a three-year term on the Criminal Justice Act (CJA) Wichita Training Panel for the District Court of Kansas.
Enacted in 1964, the CJA establishes a comprehensive system for appointing and compensating legal representation for accused persons who are financially unable to retain counsel in federal criminal proceedings.
After completing the Second Chair Program, Quentin's application to serve was selected, based off of the following criteria:
1. A keen sense of ethics
2. A willingness and ability, over an extended and unbroken period of time, to take appointments on a regular basis
3. Excellent oral and written advocacy skills
4, A commitment to remaining current on federal criminal law and procedure
5. Willingness to bring considerable effort, energy and creativity to the defense of their clients
Quentin joined Martin Pringle in 2020 after clerking with the firm for two years. He focuses his practice on civil & commercial litigation, employment law, medical malpractice defense, trust and probate litigation, creditor's rights, and criminal defense.