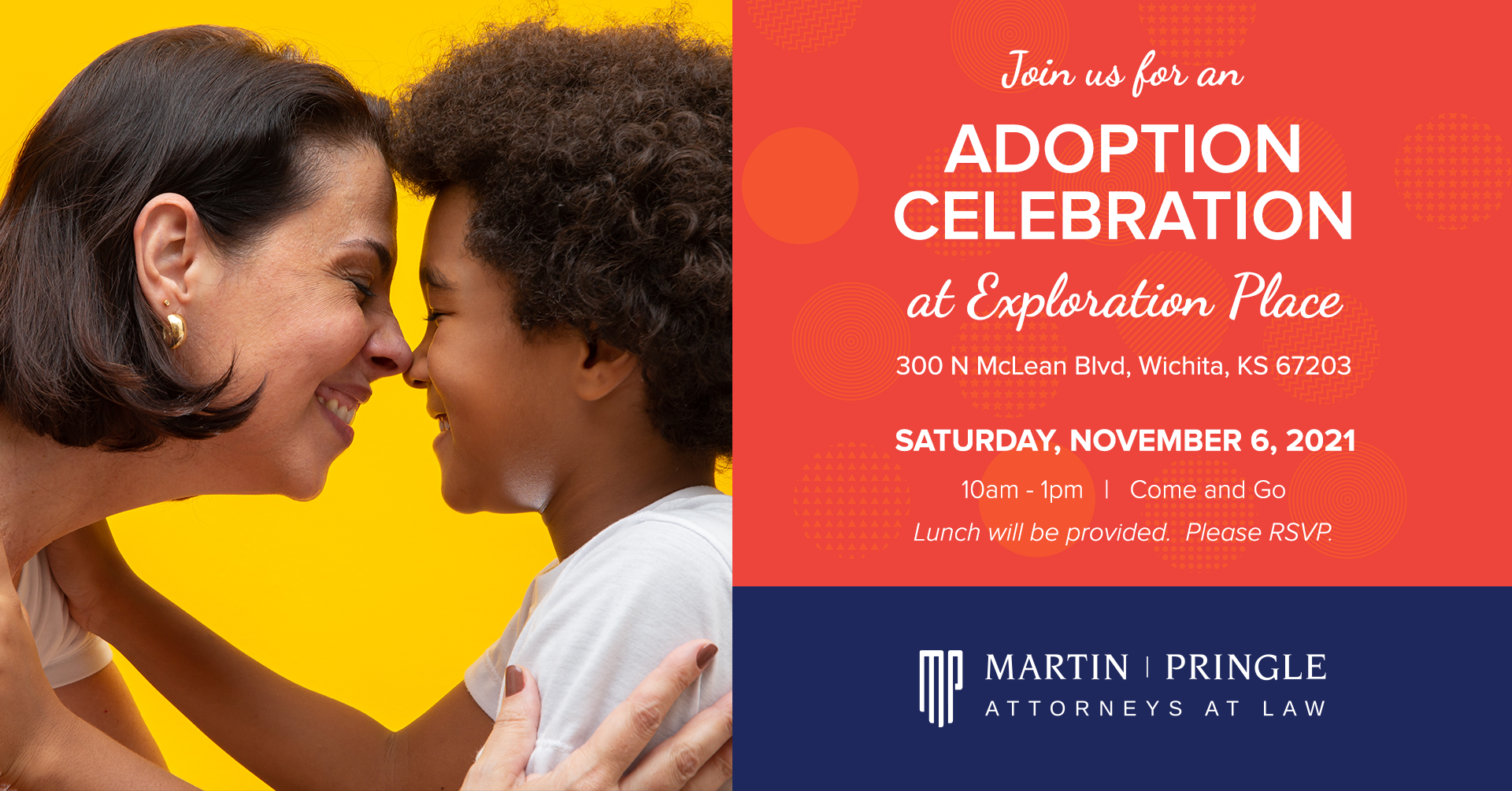 Martin Pringle Adoption Professionals are hosting their annual Adoption Celebration on Saturday, November 6 at Exploration Place in honor of National Adoption Month!
Whether you've adopted with Martin Pringle in the past, or are considering adoption and have questions, please join us for a morning of fun at Exploration Place. Bring the whole family and meet our adoption team!
Martin Pringle Adoption Attorneys, Martin Bauer, Amanda Marino and Marisol Garcia will be in attendance and look forward to connecting with you at this annual event!
Saturday, November 6
10am - 1pm (lunch provided)
Exploration Place - 300 N. McLean
RSVP - kdoze@martinpringle.com