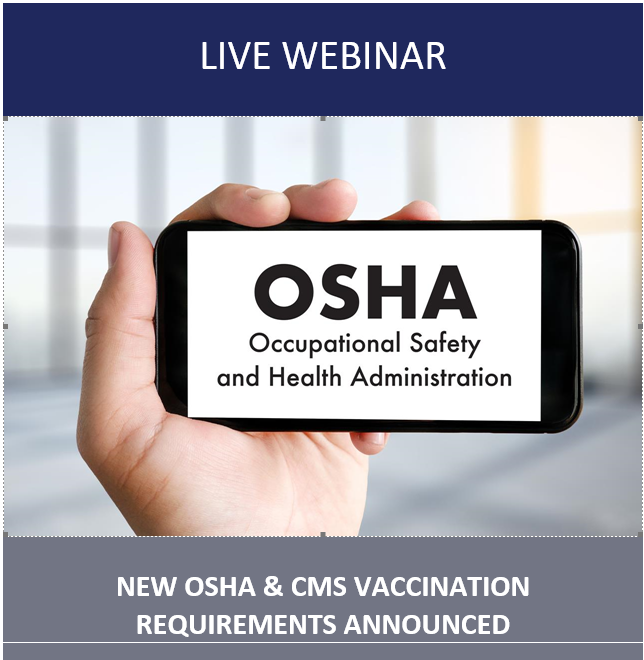 Live Webinar Event
Thursday, November 11
10am
On Thursday, November 4, 2021, the Biden Administration announced the details of two new major vaccination policies for employers and employees. The Occupational Safety and Health Administration (OSHA) will require employers with 100 or more employees to ensure each of their employees is fully vaccinated or tests for COVID-19 on at least a weekly basis. The Centers for Medicare and Medicaid Services (CMS) will require health care workers at facilities participating in Medicare and Medicaid to be fully vaccinated.
Join Martin Pringle Employment Law Attorneys, Ashlyn Lindskog, Terry Mann and Lora Jennings Mizell for a live webinar discussion about OSHA's COVID-19 Task Force requirements for employers as it relates to vaccine mandates, testing requirements, masking, time off, applicable fines and general guidance for employers.