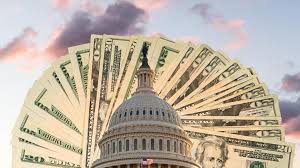 President Trump Signs Paycheck Protection Program Flexibility Act of 2020 into Law
Today, President Trump signed the Paycheck Protection Program Flexibility Act of 2020 (PPPFA) into law, easing conditions for small businesses with regard to the Paycheck Protection Program (PPP). The Act includes several significant updates affecting both borrowers and lenders participating in the program. Importantly, for existing PPP loans, the PPPFA provides the following:
Maturity Date Extension: increasing the minimum loan term to five (5) years (instead of two years)
Payroll Cost Requirement Loosened: allowing up to 40% of loan proceeds to be spent on non-payroll costs (instead of 25%)
Covered Period Extension: extending the forgivable period for spending loan funds to 24 weeks (instead of 8 weeks)
Re-hire Safe Harbor Extension: extending the rehire "safe harbor" deadline to December 31, 2020 (instead of June 30, 2020).
Additional changes include:
Deferral of Payments – the deferral period for PPP loan payments (which had been 6 months) to be the date on which the amount of loan forgiveness is paid to the lender. There is an outside deferral date of 10 months after the covered period if the borrower has not applied for loan forgiveness by that time.
Deferral of FICA Tax - The legislation also eliminates the restriction in the CARES Act that had prohibited employers whose PPP loans were forgiven from deferring payroll taxes.
What Did Not Change
There is no change in the maximum loan amount that can be borrowed under the program; it remains 2.5 times a borrower's one-month average payroll cost (as determined in accordance with existing rules). Borrowers are also still allowed only one PPP loan, and they may not apply for or receive a second loan.
Count on Martin Pringle
Like your business, Martin Pringle is responding to the challenges of the rapidly changing reality of the COVID-19 global pandemic. As the legal and economic implications of coronavirus COVID-19 continue to evolve, our lawyers are helping clients navigate the uncertainty and assisting them with the complex considerations that businesses are facing. We are working together with our clients to develop individualized response plans and strategies to tackle all of their business's COVID-19 concerns.
See All COVID-19 News