Our Strategy
Considered the backbone of Martin Pringle's attorney hiring strategy, our Summer Clerkship Program is designed to provide a glimpse of life as a new attorney at Martin Pringle. Summer Associates will accompany our attorneys to court hearings and trials, depositions, and closings on transactional matters. The work performed by our Summer Associates is important, and we hold it to the same high standard as work performed by any attorney at Martin Pringle. As a Summer Associate at Martin Pringle, you will work directly with our partners on real matters, for real clients.
While the focus of Martin Pringle's attorney recruitment is its summer clerk program, we are open to accepting resumes from skilled and dedicated attorneys who are already in practice.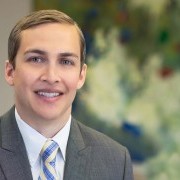 "I can't imagine doing anything else at any other place."
Samuel Heaney, Senior Attorney
SEE WHAT OTHERS ARE SAYING
Our ideal candidates:
Are excited about being a part of a dynamic team
Are passionate about community involvement
Are looking for a long-term partnership
Have a willingness to be challenged
Are ready to have a seat at the table

Is this you? Contact our recruitment team!