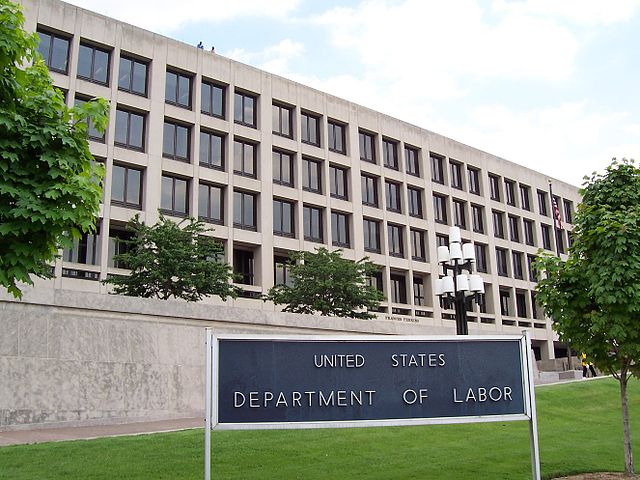 Updated Guidance on Families First Coronavirus Response Act from Department of Labor and IRS
Earlier this week, the U.S. Treasury Department, Internal Revenue Service (IRS), and the U.S. Department of Labor (DOL) issued a joint statement previewing how employers may implement the paid family and paid sick leave made available in the new Families First Coronavirus Response Act (FFCRA).
The new guidance does not yet provide additional regulations regarding how to implement FFCRA. DOL is expected to provide those regulations soon. The new release does include a helpful Q&A as well as a new Employee Rights Poster:
The joint statement also contained the following important information:
EFMLEA and EPSLA are effective April 1, not April 2. (This effective date was surprising, given that the FFCRA states the leave provisions "shall take effect not later than 15 days after the date of enactment." As the FFCRA was signed on March 18, 2020, many assumed the implementation date would be April 2. The DOL gave no reason why it chose to move up implementation by one day.)
DOL stated that regulations relating to the Families First Coronavirus Response Act will be ready for public release in April.
DOL also announced that employers covered by FFCRA may "immediately" begin taking advantage of the payroll tax credits allowed under the paid sick leave and paid family leave provisions of FFCRA. (These tax relief provisions are intended to reimburse employers, dollar-for-dollar, for the cost of providing coronavirus-related leave to employees.)
DOL clarified that, in calculating the total number of employees, all full-time or part-time employees working within the United States (which includes all U.S. territories or possessions) are counted, including all employees on leave and temporary employees who are jointly employed with another company as determined under Fair Labor and Standards Act (FLSA).
DOL stated that it would issue emergency guidance regarding exemptions for small businesses (less than 50 employees) from FFCRA leave requirements related to school closings or childcare unavailability where the Act's requirements would jeopardize the viability of the business.
DOL also acknowledged that there was ambiguity in the Act and that it will be issuing a temporary non-enforcement policy, effective for a 30-day period. During that time, DOL will not commence enforcement action against a noncompliant employer as long as the employer has acted reasonably and in good faith to comply with the Act's obligations.
During this 30-day period, the DOL states that it is committed to "focusing on compliance assistance."
What's next for employers? A number of questions about FFCRA remain unanswered by this guidance. Martin Pringle's employment law attorneys are staying on top of all new information related to FFCRA and plan to host a livestreamed Q&A via Facebook Live as soon as the formal DOL guidance has been issued.
See All COVID-19 News