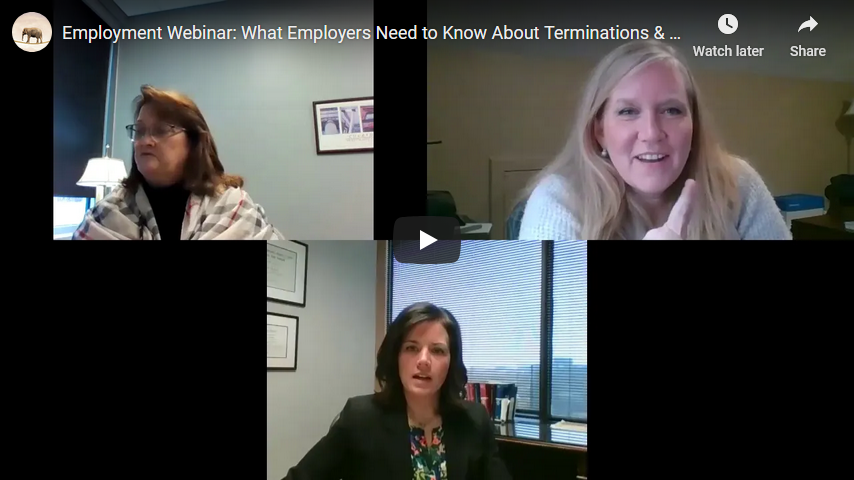 Unfortunately, the topic of terminations and layoffs has become an important one for many employers in 2020. On October 27, Martin Pringle attorneys Terry Mann and Lora Jennings Mizell hosted a virtual discussion for the firm's clients and friends to outline an employer's legal considerations surrounding terminations and layoffs. In the current social and economic environment, employers are unfortunately often faced with the need to terminate employment, either for individual employees or for a group of employees. As Terry and Lora pointed out, an ounce of prevention is worth a pound of cure as proper consideration of legal issues prior to termination or layoff can help minimize risk of liability in the future.
Topics included:
Common Pitfalls in Terminating Employees
Impact of Payroll Protection Program loans on terminations
WARN Act Requirements
Kansas and Missouri Shared Work Programs (to avoid total layoffs)
A few helpful resources for Kansas and Missouri employers looking for more information on some of these topics:
If you have specific questions regarding terminations or layoffs, the attorneys in Martin Pringle's employment practice group are happy to help.