Open Adoption
Have you considered an open adoption? Does the idea of an open adoption scare you? Is it right for your family?
We understand that you are faced with many decisions as you embark on your adoption journey, and the decision to enter into an open adoption is not a small one. You're likely asking yourself many questions: Will my child love their birth mother more than me? Will I feel threatened by my child's connection with their birth mother? Will my child's birth mother try to be too involved? Will she be a positive role model for my child?
Please know that these are all common questions, and that you are not alone.
As you consider your decision with regard to open adoption, it is important to know all open adoptions are different, and what works for one family doesn't necessarily work for all families. There are varying levels of commitment with open adoption. The desires and needs of both the birth family and the adoptive family are weighed as individual open adoption plans are made. Both parties will fully agree with the level of openness before the adoptive will move forward.
Let us introduce you to one of our families that has embraced life with an open adoption. We hope their story helps making your decision a bit easier. Meet the Archer Family.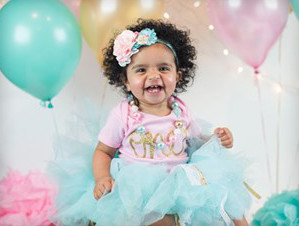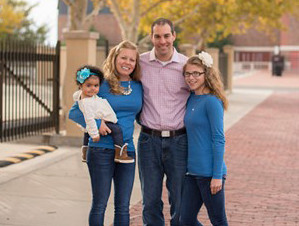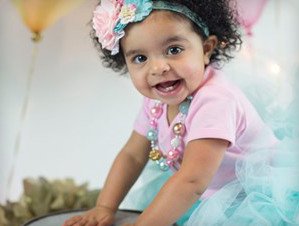 Julie & Chad Archer - Our Story
Having an open adoption with our daughter's birth mom and family were very important us for many reasons. First it was important for our daughter, Olivia, to see the relationship between all of us. Primarily for Olivia to someday understand where she came from, how loved she is by so many people, and why her birth mother chose adoption for her. Her birth mother's decision to choose adoption was a decision based on love and her love for Olivia, and it is so important for Olivia to always know this.
After we were matched and prior to Olivia's birth, Olivia's birth mother was very giving to us. She allowed to attend doctor's appointments with her and even allowed us to be in the hospital room with her while she was giving birth.  That time allowed us all to bond and connect with each other, and we feel helped reaffirm her decision to choose adoption.
Additionally, after we were matched, we discovered our daughter's birth mother's sister was also pregnant and had chosen adoption for her baby as well. Choosing to have an open adoption allowed us to meet Olivia's birth aunt and adoptive family that were chosen for Olivia's birth cousin.  Her cousin's adoptive family lives close to us, and this has allowed both of our families to keep our children connected to each other. We also can't even begin to describe the amount of support we have been able to give each other.
Olivia is over a year old now and we continue to visit Olivia's birth mother twice a month, give her pictures regularly, and frequently text back and forth. Her birth mother is always very respectful and appreciative, and we have so much respect and appreciation for her as well. We also truly want Olivia to have a positive connection and relationship with her birth mother. We also do not feel as if Olivia's relationship with her birth mother minimizes or threatens our roles as Olivia's mother and father, but instead we feel as if it strengthens them.
Having an open adoption is one of the best decisions we made, and is what we feel will be best for our daughter in the long term. Olivia's birth mother made a promise to us when she chose us to be Olivia's family, and likewise we promised to stay connected with her and we intend to keep that promise.
Olivia's birth mother did a completely selfless and unselfish act by choosing adoption for her, and we will be eternally grateful to her birth mother for making that decision and choosing us to be her family.