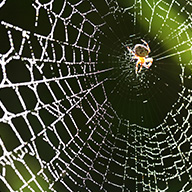 Construction Law
Martin Pringle understands a wide range of legal issues that can develop in the construction industry. Our attorneys in Wichita and Overland Park, Kansas and Kansas City, Missouri can handle your construction law needs, from matters related to building construction, engineering, contracts, negligence, bonds, consultancy contracts and much more.
Martin Pringle represents a variety of clientele in the construction industry, including developers, contractors, architects, owners, financial institutions, subcontractors and more. Our construction law attorneys are experienced in all aspects of construction law, and our construction law practice has also overlapped with other practice areas, such as employment, environmental, real estate practice, corporate law, bankruptcy and insurance law.
To learn more about our construction law practice area, please go here.
CONFIDENT is more than just a self-assured term for us.
At Martin Pringle, it's the straightforward and simplified process by which we approach legal matters.
Learn More