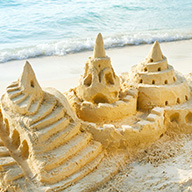 Real Estate
Martin Pringle's real estate group in Wichita and Overland Park, Kansas and Kansas City, Missouri represents developers, owners, financial institutions and other clients in a wide range of real estate transactions. Our real estate attorneys understand how important your real estate is and will handle the purchase, selling, leasing and protection of your property.
Martin Pringle's attorneys have experience in a variety of real estate matters, including bankruptcy, condemnation, construction law, financing, homeowners associations, zoning, taxation and much more. To learn more about our real estate practice area, please go here.
CONFIDENT is more than just a self-assured term for us.
At Martin Pringle, it's the straightforward and simplified process by which we approach legal matters.
Learn More