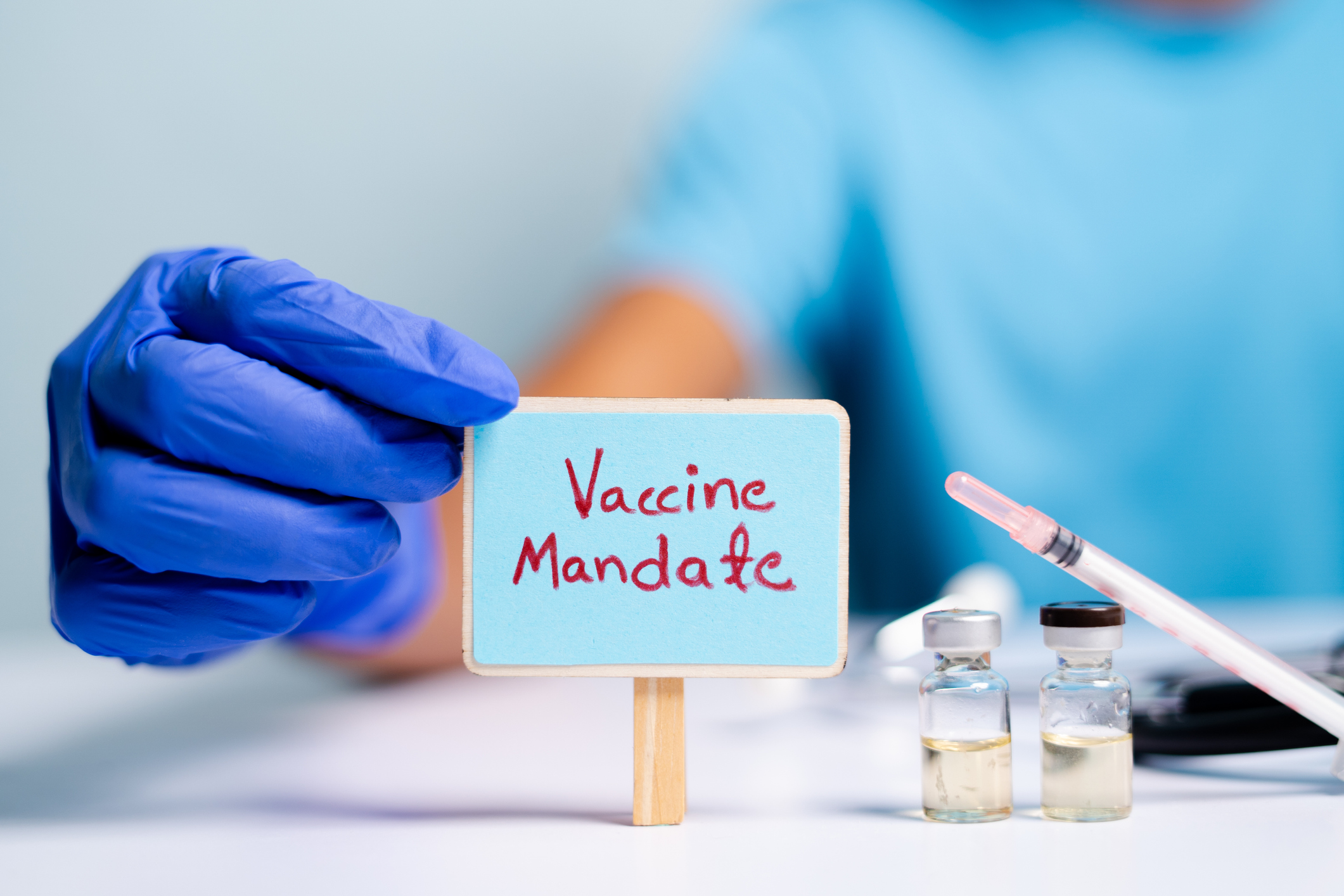 On Friday, December 17, 2021, the Sixth Circuit Court of Appeals dissolved the stay on OSHA's vaccine/testing mandate.
OSHA originally published an Emergency Temporary Standard ("ETS") on November 5, 2021, mandating employers with 100 or more employees to require all employees be fully vaccinated against COVID-19 or wear face masks and undergo weekly testing for COVID-19. The next day, on November 6, 2021, the Fifth Circuit Court of Appeals stayed the ETS pending judicial review. On November 12, 2021, the Fifth Circuit issued an opinion confirming the stay of the ETS.
Because OSHA's ETS was challenged in several United States circuits, the judicial panel on multi-district litigation conducted a lottery to select one court to hear the petitions challenging the ETS. The Sixth Circuit was selected, and its decision to dissolve the stay on the ETS, puts the vaccine/testing mandate back into effect for now. The vaccination and testing requirements were originally to take effect on December 6, 2021 and January 4, 2022, respectively. After the Sixth Circuit dissolved the stay, OSHA announced that it will not issue any citations for non-compliance with the ETS before January 10, 2022, and that the ETS testing requirements will not be enforced until February 9, 2022, provided the employer is exercising good faith efforts to come into compliance with the ETS.
Many petitioners that originally challenged the ETS have already filed an emergency application with the U.S. Supreme Court seeking to reinstate the stay until the Supreme Court can hear the case. Therefore, the status of the OSHA vaccine/testing mandate could change again. The employment attorneys at Martin Pringle will continue to monitor and provide updates on the status of the OSHA ETS.
For additional information on COVID vaccine mandates, visit the links below:
December 7, 2021
U.S. Court Halts Federal Contractor Vaccine Mandate Nationwide
December 1, 2021
Webinar: New OSHA and CMS COVID Vaccine Requirements
November 17, 2021
5th Circuit Court of Appeals Rules Against Biden Vaccine Mandate
November 4, 2021
New OSHA and CMS Vaccination Rules Announced, Means Two-Thirds of all Workers Now Covered by Vaccination Rules