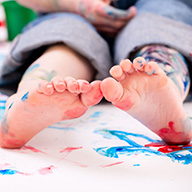 Adoption & Surrogacy
If you are a birth mother looking to place your child with the right adoptive parents, are a prospective adoptive parent looking to grow your family, or are simply interested in learning more about the adoption process, Martin Pringle's adoption and surrogacy lawyers in Wichita and Overland Park, Kansas and Kansas City, Missouri can help. Our adoption and surrogacy attorneys have the expertise and experience to counsel you through the adoption and/or surrogacy journey.
Our adoption practice is not limited to infant adoptions, and our years of adoption experience have proven that every family situation is different. We have experience in a variety of adoption and surrogacy law areas, including infant adoptions, private adoptions, stepparent adoptions, co-parenting agreements, relative adoptions, same-sex representation, surrogate agreements, adoption of special needs children, foster parent representation, international adoptions, guardianships, assisted reproductive technology, and much more.
Our Martin Pringle adoption attorneys in the Wichita and Kansas City areas would also be happy to assist you in learning more about adoption fees and the costs of adopting a child. We'll guide you through the adoption requirements and filling out adoption papers no matter your situation. We understand adoption laws and can guide you step by step through the adoption and surrogacy process. To learn more about our adoption and surrogacy practice area, please go here.
Our attorneys are also experienced in open adoptions and inter-racial adoptions. Open adoptions are all different, and there are varying levels of commitment with open adoption. Our adoption and surrogacy attorneys in Kansas and Missouri will work to best understand the desires and needs of both the birth family and the adoptive family as individual open adoption plans are made. Learn more about open adoption here. If you are considering inter-racial adoption, we can help answer any questions you may have and provide you insight into families who have chosen inter-racial adoption. As you consider inter-racial adoption, it is important to know that what works for one family doesn't necessarily work for all families. Learn more about inter-racial adoption here.
If you have made the decision to adopt, you can add your name to our adoptive family pool. You can also speak with an adoption finance coach to help you find the resources to make adoption more affordable for your family. Learn about starting your adoption journey.
If you are choosing adoption, it's important to feel comfortable and confident in finding the right family for your child. Read about the hopeful adoptive parents in Kansas and Missouri who can provide a loving and caring home. Learn about our waiting adoptive families here.
At Martin Pringle, we have the privilege of witnessing the joy of adoption on a daily basis. Adoption is a life-changing event, so check out the happy outcomes and see our recently matched families.
About Martin Pringle
Martin Pringle is located in Wichita and Overland Park, Kansas and Kansas City, Missouri. Over the years, the Martin Pringle team has grown to more than 50 lawyers with expertise in a wide range of litigation and transactional practices, including adoption and surrogacy law. For more than 60 years, a wide variety of clients have found Martin Pringle to offer not only the expertise, but also the people, values and style of operation that gives them comfort and confidence.
CONFIDENT is more than just a self-assured term for us.
At Martin Pringle, it's the straightforward and simplified process by which we approach legal matters.
Learn More